Self Assembly Alternating Triode Lamp Kit
Solder at home self solder electronics kits, diy electronics project kit, flashing light, alternating LED, blinking LED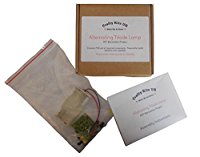 Self assembly kit to make at home - includes 2 LEDs, PCB (Circuit Board), all other required components and illustrated English instructions
Includes 2 LEDs that take in turns to light up and extinguish individually. It can be powered using two 1.5 volt AA batteries (not included) and can also be powered by an external DC power source up to 9 volts.
This kit is an excellent way to practice your soldering skills.
Self Assembly Alternating Triode Lamp Kit - Solder at home self solder electronics kits, diy electronics project kit, flashing light, alternating LED, blinking LED
Please note that additional basic soldering equipment will be required to assemble this kit.

This Alternating Triode Lamp includes 2 LEDs that take in turns to light up and extinguish individually.

It can be powered using two 1.5 volt AA batteries and can also be powered by an external DC power source up to 9 volts.

This kit is an excellent way to practice your soldering skills.


Hand made by Smile Gifts UK
Price: £6.00
Status: New and Instock.
Christmas Order Dates
Please place all UK orders by 18th December for Christmas delivery.
For orders outside the UK, please order by 7th December.
We will still post orders after these dates, but they may not arrive in time Christmas.
.
Buy It Now
This item will be dispatched within 2 working days.
Not Ready To Purchase?
Send this product to your email address so you can find it quickly and easily later on.